Amid the deluge of high-profile disclosures of sexual assault and harassment experienced at the hands of the upper echelons of Hollywood come more stories of sexual misconduct from Kevin Spacey. Many of these disclosures come from male-identified actors, some of whom were minors at the time of the assault. In his response to the first disclosure against him, Spacey offers a vague apology and then shifts the conversation to coming out as a gay man, conflating the issue of sexual assault and sexual orientation in a deeply problematic way.
Perhaps Spacey hoped to draw attention away from the allegation by offering details about his personal life. In his response, Spacey says: "This story has encouraged me to address other things about my life…I have loved and had romantic encounters with men throughout my life, and I choose now to live as a gay man. I want to deal with this honestly and openly and that starts with examining my own behavior." What Spacey seems to suggest with this statement is that his sexual orientation is connected to his predatory behavior, which is not only a false correlation but also incredibly damaging and hurtful to the lesbian, gay, bisexual, transgender, and queer (LGBTQ) community, of which he now publicly claims to be part.
The LGBTQ community has faced constant discrimination throughout U.S. history, which manifests through different stereotypes. One of the more unfortunate and prominent stereotypes against the queer community is the idea that a gay man (or a lesbian woman, or someone with any other non-heterosexual orientation) is more likely to commit child sexual abuse. There is absolutely no factual evidence to suggest a correlation between non-heterosexual orientation and perpetration of child sexual abuse, much less causation. However, there is ample research evidence showing that LGBTQ people are victims of sexual assault at higher rates than straight people.
Looking at Spacey's response as if it were meant to be a distraction brings up other concerns. If Spacey meant to offer this tidbit about himself a morsel of juicy gossip, it is an unfortunate reminder that we still live in a time when coming out of the closet is a spectacle for onlookers to revel in, pore over, and pick apart. LGBTQ people are not caricatures for consumption nor fodder for conversations; they are people deserving of respect, honor, discretion and privacy.
Although Spacey does not outright deny the allegations against him (he states he does not remember the interaction), he attributes his actions to "deeply inappropriate drunken behavior," which seems like he is trying to relieve himself of responsibility because alcohol was involved. While alcohol is often a factor in sexual assault, it is likely to be used as a weapon use by perpetrators to disarm their victims, but is never an excuse for premeditated violence. The presence of alcohol neither absolves the perpetrator of responsibility for their behavior, nor does it make it acceptable to place responsibility on the victim for drinking.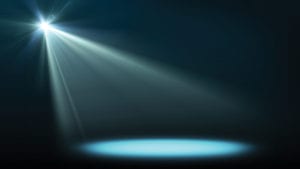 What this shows is that conversations around sexual violence continue to be misdirected and misleading. Rather than recognizing the impact of a perpetrator's actions and working toward some degree of accountability, conversations continue to revolve around gossip, power differentials, and red herrings that distract from the issue of sexual violence. Do not be duped by these distractions. Let's keep the spot light right where it belongs— illuminating the reprehensible violent acts of perpetrators until they can no longer evade accountability.
Natalie Ziemba is the Hotline Supervisor with MESA, and originally started as a MESA volunteer. She enjoys reading, baking, and nuanced discussions of social justice issues.
https://movingtoendsexualassault.org/wp-content/uploads/2018/11/MESA-Logo_color-300x162.png
0
0
Natalie Ziemba
https://movingtoendsexualassault.org/wp-content/uploads/2018/11/MESA-Logo_color-300x162.png
Natalie Ziemba
2017-11-29 13:31:25
2017-11-29 14:43:11
Untangling Kevin Spacey's Apology