Moving to End Sexual Assault (MESA) has served the community since 1972 as the only sexual violence resource center serving Boulder County, Colorado.
MESA provides support and services to ALL survivors of sexual assault and does not discriminate against any person based on race, ethnicity, gender identity, sexual orientation, socio-economic status, education, geographic location, age, ability, language, national origin, culture, immigration status, politics, profession, religious beliefs and/or spirituality.
Our Mission
We believe that every person has the right to live free of sexual assault.
We are moving to end sexual assault and the suffering it causes in our community.
We challenge all forms of oppression and recognize their connection to sexual violence.
What is Sexual Violence?
Sexual violence is intentional sexual contact with another person without that person's consent.
Being intoxicated by drugs or alcohol is never an excuse for sexual misconduct in any form. It does not take away one's responsibility to ask permission to touch someone.
What Can Sexual Violence Look Like?
Sexual violence can take many forms, some of which do not involve penetration. It can range from unwanted sexual contact over the clothes, like touching someone's buttocks or fondling their breasts, to rape. Some forms of sexual violence do not even involve touch, such as peeping, stalking, and flashing.
Failure to stop sexual activity when someone asks for the behavior to stop is sexual assault.
MESA can walk with you step by step through your healing process.
An advocate is waiting for your call. Reach out today.
Hotline: 303.443.7300
In 2018, MESA conducted a survey of their case management clients to better understand the individuals they serve, identify gaps in services, and inform improvements to service delivery. MESA's case management services include support with navigating criminal and legal processes, as well as referrals to other resources, such as mental health providers, food banks, and other essential supports. Click on the image of the report to read more.
Janine D'Anniballe, Director
Janine D'Anniballe, Ph.D. is a licensed psychologist and a nationally recognized expert in sexual assault and traumatic stress, and treatment for survivors.  A native of Ohio, she received her undergraduate degree from the University of Dayton and her doctorate in Counseling Psychology from the University of Tennessee.  Dr. D'Anniballe currently serves as the Director of Trauma Services at Mental Health Partners in Lafayette, Colorado.  She also has been the Director of Moving to End Sexual Assault (MESA), the rape crisis center serving Boulder County, Colorado for the last 20 years.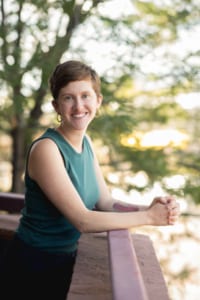 Martha Hawkinson, Bilingual Victim Advocate
Martha Hawkinson is MESA's Bilingual Victim Advocate, supporting survivors for the past three years after receiving her B.A. in Spanish and B.S. in Psychology from Loyola University Chicago. Martha is devoted to empowering survivors in their healing process through medical care support, criminal justice advocacy, immediate needs support, and therapeutic referrals. Her canine counterpart, Fievel, from Canine Companions for Independence, helps Martha's clients feel safe and welcome in MESA's office.
Natalie Henderson, Prevention Education Coordinator
Natalie Henderson has a Master of Public Health, with a focus on Community and Behavioral Science, from the University of Pittsburgh. She has worked in prevention education for her entire career. She is passionate about providing high quality programs and working with community partners to end sexual violence.
Lindsey Breslin, Hotline Supervisor
Lindsey Breslin is the Hotline Supervisor. She has over 20 years of experience in the social work field, providing direct service in the areas of gender-based violence, HIV/AIDS prevention, anti-human trafficking, suicide prevention and crisis work.  Lindsey is passionate about providing the best services possible to survivors of sexual violence and working towards ending sexual assault in our community.
Galit Erez, Office Administrator 
Galit was born and raised in Boulder. She completed her undergraduate degree in Sociology at CU Boulder and went on to  earn her M.S. in Community Development at UC Davis. Galit has worked in numerous non-profit settings all focused on improving environmental, health and social well-being in the world. She is committed to MESA's mission and being of service to her community.
Fievel the Facility Dog, Canine Companions for Independence (CCI)
Fievel received his advanced training from Canine Companions for Independence in Oceanside California and joined the MESA team in May 2018. His main duties at work involve greeting clients, giving love and support, and helping the staff de-stress!  You can follow Fievel on Instagram at @fievelthefacilitydog.